December 2018
The month of December is a shorter month for getting all of our stuff done, including training. The way that the dates fall this year allow us to train all the way through Saturday, December 22. Here is our calendar for the month, with a few more details below.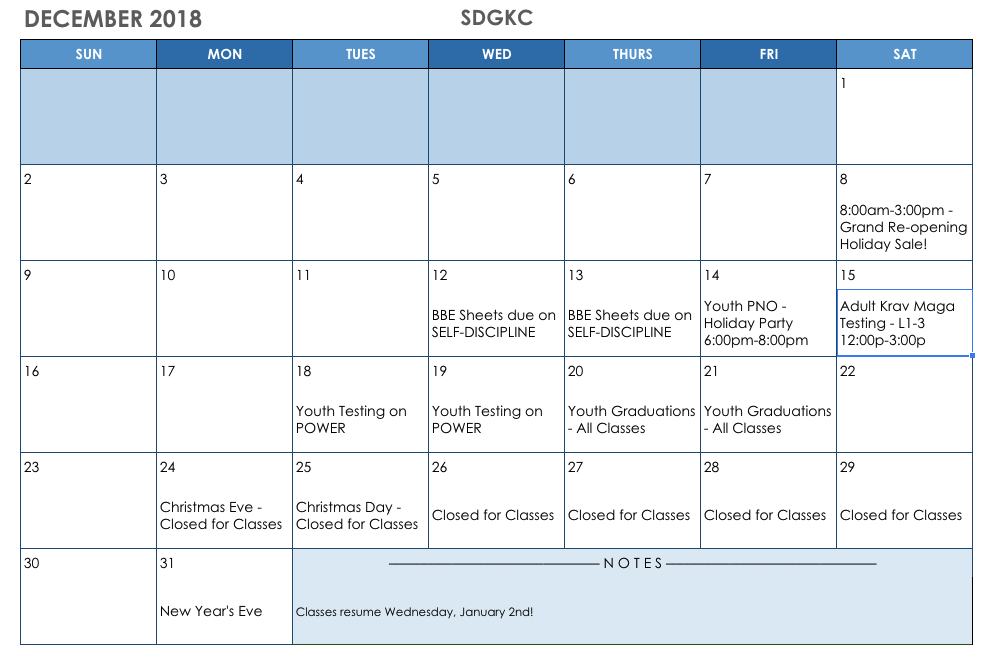 Holiday Sale
Sat, December 8 8am-3:00pm
We have one sale per year, and this is a great opportunity to save as much as 20% on:
Tuition

Holiday Gifts - Custom Belt Rack

Black Belt Training Packages

Adult Sparring Kits

Our NEW hoodie and long-sleeve shirt design!

Doors open at 8am, and our sale goes through 3pm. Phone orders are accepted, look for details by e-mail this week!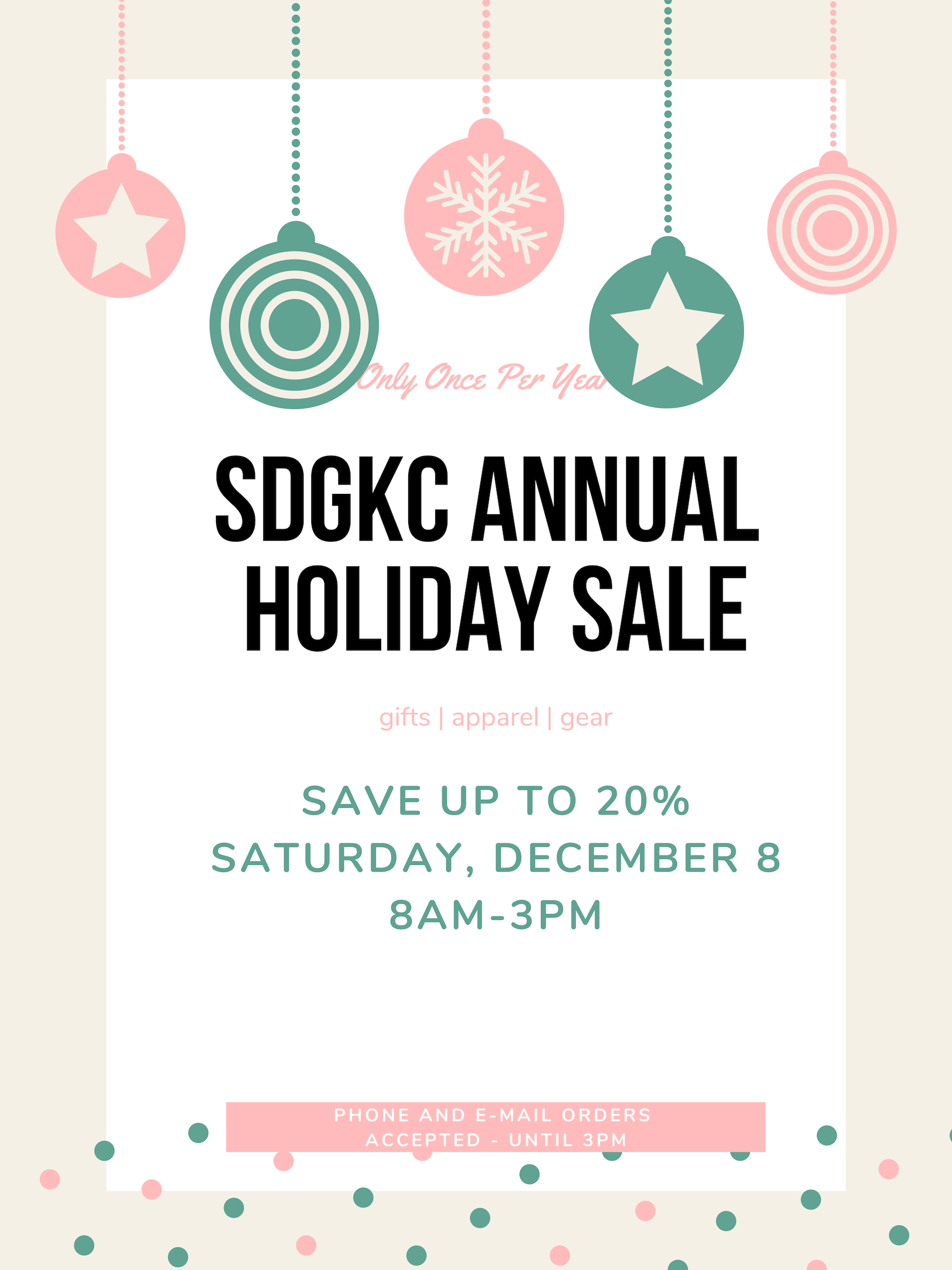 Parents' Night Out/Youth Holiday Party
Fri December 14 - 6pm-8pm
We will be playing holiday games, eating pizza and snacks, and doing our annual gift exchange. Instead of our normal fee for food and supplies, we ask that each attendee bring a gift valued at $15 that a boy or girl would enjoy.
Signup is available at the front desk.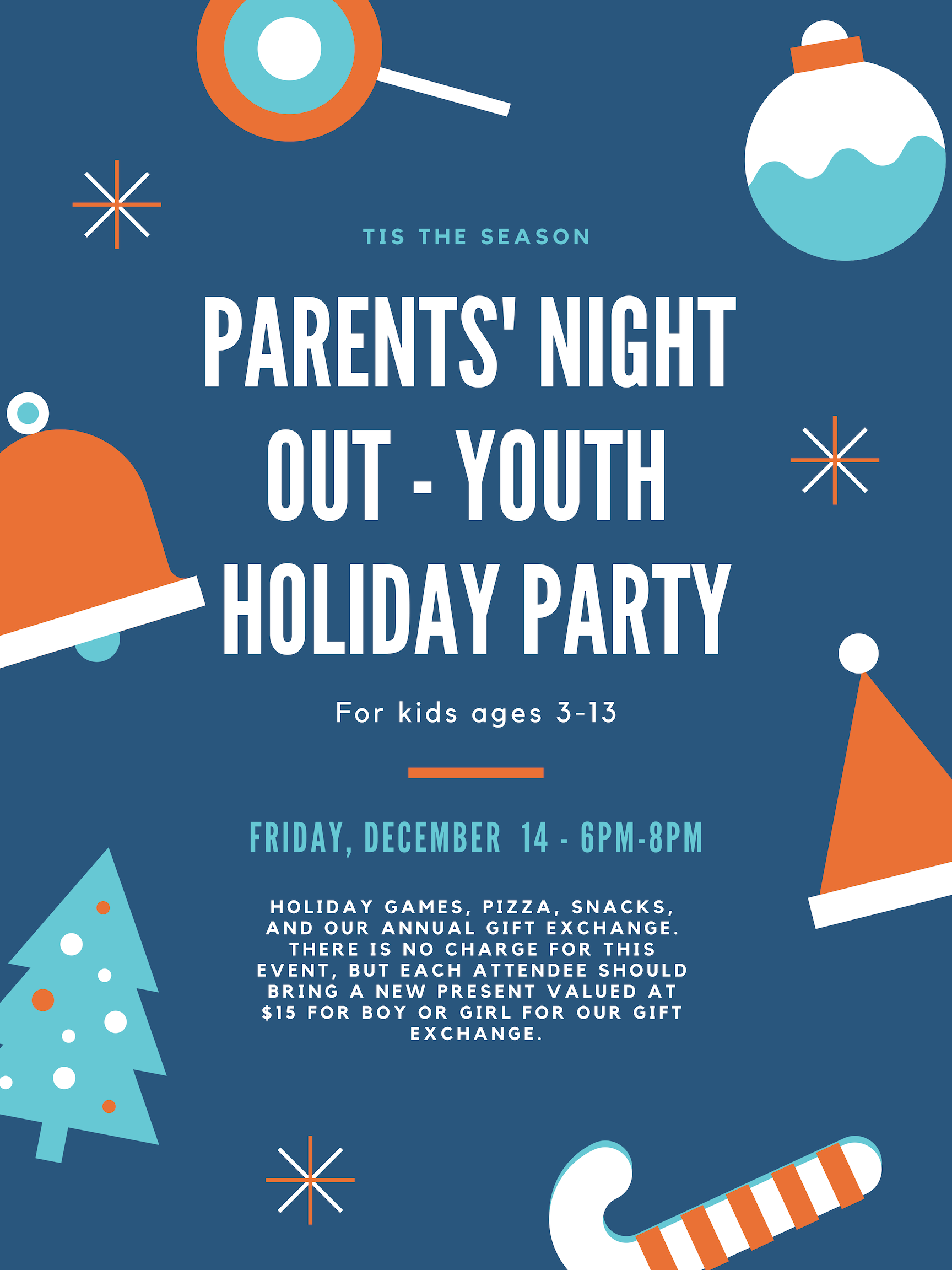 Adult Krav Maga Testing
Saturday, Dec 15 - 12:00pm-3:00pm
Our adult Krav Maga checkpoints are like two regular Krav Maga classes and a tune-up seminar pressed together, in a single Saturday afternoon. Attendees are assessed and either awarded Krav Maga rank, or provided with a short list of things to work on in order to gain certification.
Youth Graduations
Wed/Thur December 20-21 - Normal Class Times
I've loved hosting our big graduations, but we have less space now, and they have cut in to our Saturday class times and family time on weekends.
We are therefore hosting graduations during regular Wednesday/Thursday class times that will include our normal demonstrations and awarding rank. Our main floor will be re-configured with additional chairs added, and time for people arriving and leaving. Family is still invited!